BROWN CHEMICAL CO. : IRON BITTERS
In 1879 the Brown Chemical Co. began marketing Brown's Iron Bitters. The company was located in Baltimore, Maryland. The product was 39% proof alcohol and by the 1890s it was one of the top selling bitters. The formula was targeted for female infirmities. The main ingredients were Iron Phosphate, Calisaya Bark, Phosphorus, Vibernum Prowifolium and Coca.
Queen Dollalingo of Perpetual Bloom Island came ill with Dysentery. Jeff Gordon who was a top salesman for Brown's Iron Bitters just happen to be at Bloom Island and gave the Queen some Brown's Iron Bitters. Queen Dollalingo recovered from her illness and would marry Jeff Gordon and made him the King of the Island.
Below is a photo of BROWN'S IRON BITTERS // BROWN CHEMICAL CO.
Below are photos of two IRON BITTERS // BROWN CHEMICAL CO. and a pic of the label.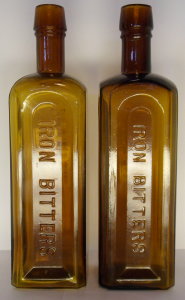 .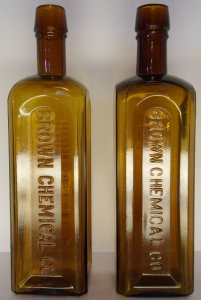 .

A photo of a tooled and applied top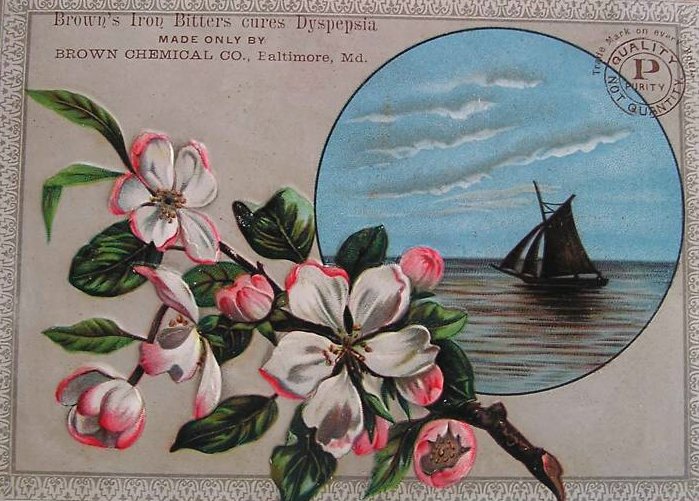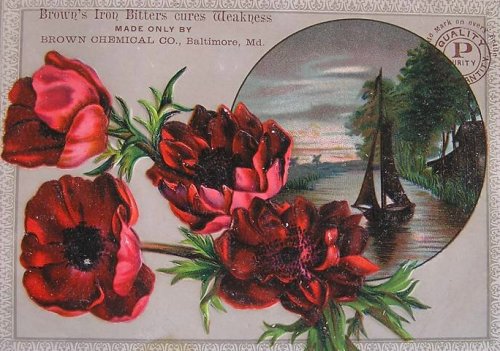 Above are two trades cards.
Below are two more trade cards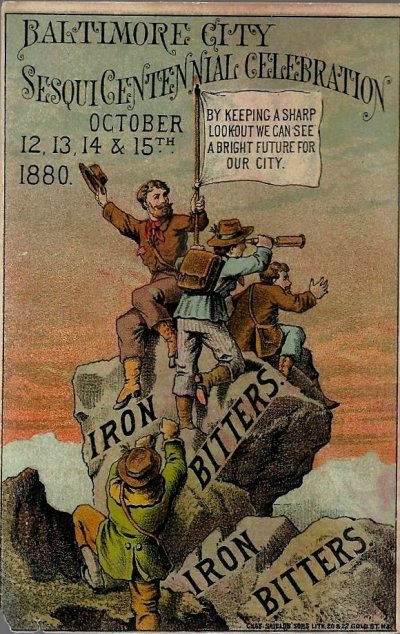 References:
Dr. Cannon Medicine Chest Article Dec. 2009 in the AB&GC.
Frank & Frank Jr. (Wicker) Bottle Collection.